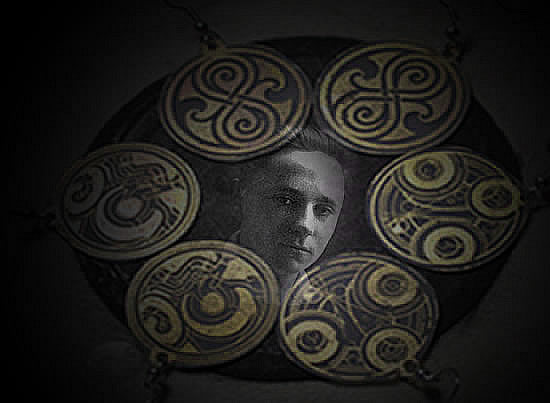 At the tender age of 190, The young Time Lord who would one day be known to the universe as The Doctor still had all his lives before him. He had not yet felt the bitter disappointments and disillusionments of life. He was not yet scarred by the memories of tragedies both personal and universal. And yet, at the same time, those qualities we know and love in him, his universal love for all life, his particular love for Humanity, his courage, his sense of justice and fair play, were already there. And his need for companionship on his travels through the universe.
Of course, because he is not yet known as The Doctor, he had to have a name. Anyone who has read the "Unfinished Business" series of online Doctor #9 fiction knows what that is. For anyone who hasn't, his name is:-
Chrístõdavõreendiamondhærtmallõupdracœfiredelúnmiancuimhne de Lœngbærrow -
- Chrístõ to his friends.
But he also has many other names.
---
| | | |
| --- | --- | --- |
| | | |
| | | |
| | | |
| | | |
Our Spin off Series, Theta Sigma

torchwood

Theta Sigma Has its own Spin off.

The Original
Unfinished Business




new Lords of Time

And what about Ten?




Eleven

The Paternoster Row Adventures

Twelve

Sarah Jane Adventures

The Twelve Labours of The Doctor

Eight Doctors




Thirteen
Talk about Theta Sigma here in the comment box.