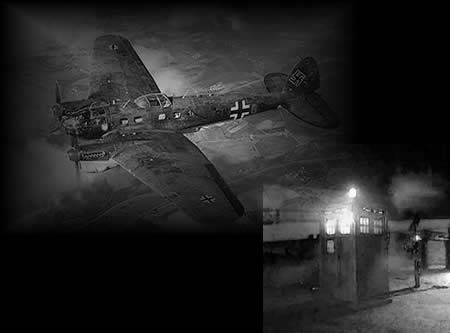 Corporal Mott and the Fascisti was principally a response to readers who asked if Donna's granddad, Wilf, might feature in some of the Tenth Doctor and Donna stories. The answer was yes, and I then turned to how that might be done. I wasn't quite ready to do a story set in Chiswick, with Donna's mum moaning all the time. But I thought it might be interesting to explore Wilf's background.
There are a few clues to be had in the Doctor Who episodes. He wears a parachute regiment badge on his woolly hat. And while it is possible to buy them on any car boot sale, it is not likely that a patriotic man like him would wear a cap badge he hadn't earned. In Turn Left, when he formed a friendship with the old Italian war veteran, he again showed signs that he was a man who had seen action.
Bernard Cribbins, actually, isn't quite old enough to have been a soldier in World War II, so I have assumed Wilf to be a bit older than he looks in making him a young corporal in the Parachute Regiment in 1943.
The fact that Wilf was in that regiment meant that RAF Ringway – later Manchester Airport – was a perfect location for the story. The Parachute Regiment was based there in the war. Setting the story in late 1943, meant that the war was still very much going against the Allies, and that D-Day was still a secret known only to a few high-ranking people.
Leading Aircraftwoman is the female rank directly below a Corporal. This made Sylvia Swift subordinate to Wilf, which is possibly unfair. I could have made her a higher rank. But I really wasn't playing gender games in this story. She is a woman doing her bit for the war effort who will be perfectly happy to leave it all behind and be a housewife and mother afterwards.
There was, of course, no mention of who Wilf Mott's wife was in the TV series. I called her Sylvia because it would be perfectly reasonable for them to name their daughter – Donna's mum – after her.
The Fascisti, coming to take out Winston Churchill so that Hitler would win and Human history would be changed, is the plot around which the relationships of Wilf, Sylvia and Donna were wound. They are almost unimportant in some ways. The point, really, was that The Doctor and Donna were there, interacting with Donna's grandparents, and obviously setting up the possibility of a later story in which Wilf reminds The Doctor of what happened. I particularly wanted to get across that point that they are not aliens, but humans from the future. They also provide a reason why the Time Agency was set up. It's slightly similar to the reason the Time Cops were set up in the film of that name, but ignore that.
A reader did point out that when Donna was telling Wilf and Sylvia that the dead German pilot was a human being, I rather trivialised the impact of her tirade by having The Doctor humming 'Let's Not Be Beastly To The Germans'. This is very true. But it's also exactly what The Doctor would do at a time like that. It is a genuine song, by the way, sung by Noel Coward.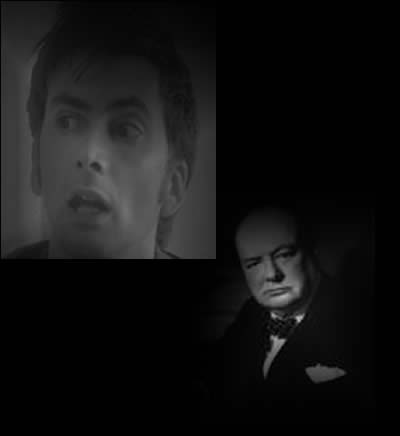 http://en.wikipedia.org/wiki/RAF_Ringway
http://en.wikipedia.org/wiki/Women%27s_Auxiliary_Air_Force