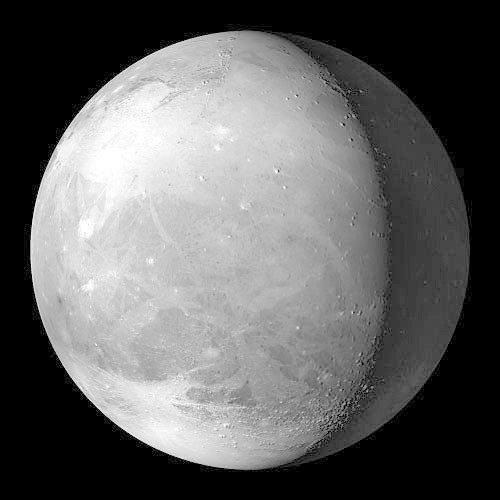 Breakfast on Pluto was a challenge from my daughter Brandon, to write a story with that title. It was originally a song and recently a Neil Jordan film based on a book by Patrick McCabe. This story has nothing to do with any of those things except that The Doctor sings the song at the start. It isn't an especially GOOD song in my humble opinion, but it IS from that period of exile on Earth that The Doctor might actually feel a bit nostalgic about.
But anyway, it is the year 2629 and Pluto is hosting an Intergalactic Performing Arts Festival. So breakfast on Pluto means mixing with some interesting people – in the loosest definition of the term. I had some fun making up species and planets. The ones that intrigued readers most were the golden winged Oriaians.
"They're from a planet called Oriaia, where they have no solid land, only a thick mantle of something like cold molten wax. They live on anti gravity islands which float about eighty to a hundred feet above the surface. They cultivate their food, build their homes, live life to the full and if they want to visit a neighbour they just spread their wings."
But they were a very elaborate side issue. The species that DOES matter here is Haollstromnian Gendermorph. Haollstromnians have two specialities. First, they can change gender at will, from male to female. Second, they exude pheromones that make them attractive to either or both sexes. Jamie Gar Jass is the third Halstromnian to feature in my stories. The first was Camilla/Cam who became Chrístõ's companion in some of the Theta Sigma stories, and was well loved by readers. The second was Camilla's parent, Hillary, who became Marion's close friend in Marion and Kristoph. Jamie is not related to either of them, and in later stories it is explained that she comes from the working class of Haollstrom, whereas Hillary and Camilla are aristocrats of that world.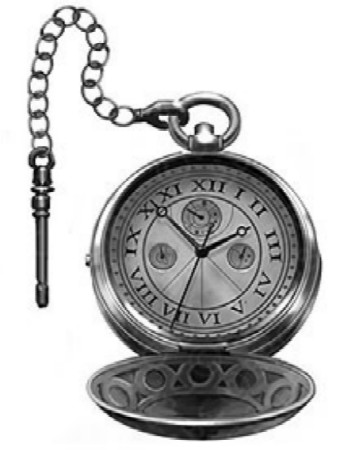 Jamie is a Time Agent! Almost nothing is known about the Time Agency, except that Jack Harkness worked for them once, and was proud to do so until they stole two years of his memories. But that's no harm, since it means I can make it all up from scratch. Jamie is, of course, the second time agent The Doctor has met in these stories. There was Marcus, who decided to remain on Forêt. As yet, l I have not decided how Jamie will bow out. She might go back to the Agency, or home to her planet, or stick with Wyn.
It's pretty obvious that this story was written AFTER the 2007 series had finished. Chameleon arch fob watches and Time Lord rings all mixed up in an attempt to revive The Master! Well, why not?
Making Jamie the hero of the hour, going through the transmat to rescue The Doctor, established her as one of the gang. She and Wyn are and item now. And has anyone got any objections? I thought not.
Go anywhere without leaving your chair
And let your thoughts run free
Living within all the dreams you can spin
There is so much to see
If you can't fly high
No need to feel low
The world is a merri-go-round
Look at the sky, and up there you'll go
Peacefully floating along
No cares to care and no races to run
Flying up in the air
no time to change and no time to learn
and no time to wonder where
Up on the moon
We'll all be there soon
Watching the earth down below
We'll journey to mars
And visit the stars
Finding our breakfast on Pluto
Go anywhere without leaving your chair
And let your thoughts run free
Living within all the dreams you can spin
There is so much to see
No cares to care and no races to run
Flying up in the air
no time to change and no time to learn
and no time to wonder where
Up on the moon
We'll all be there soon
Watching the earth down below
We'll journey to mars
And visit the stars
Finding our breakfast on Pluto
Go anywhere without leaving your chair
And let your thoughts run free
Living within all the dreams you can spin
There is so much to see
Oh la la la la la la la la la la (etc etc)

http://en.wikipedia.org/wiki/Breakfast_on_Pluto
http://en.wikipedia.org/wiki/Don_Partridge