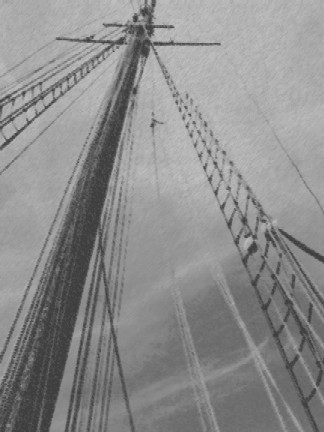 One idle afternoon I caught part of a programme about tall ship racing and noticed that the crew of the ship featured all wore sweatshirts with a logo for a company called Square Sail. A quick Google came up with the company, based in Charlestown Harbour, Cornwall, and it turns out that they not only build authentic wooden sailing ships, but they offer a service to the tv and film industry. They provide ships and crew for series like Hornblower, with its spectacular sea battles.
Well, that was a fascinating bit of Googling for a start, and made for a more entertaining afternoon than just watching UK History. But it got me thinking about a story involving a tall ship, and I decided that, rather than set it historically, I would make it a ship on which a film is being made. Because The Doctor would be insisting it was present day and the costumes and the ship would tell otherwise. At least until he found out what was going on.
From that, the idea of the ship being flung about in time, finding itself in the midst of various old sea battles, came to me, and it took a LOT more than a quick Google to find out just how many significant events have taken place in the English Channel over the centuries. The Spanish Armada was one of the big ones. D-Day was another. The Titanic sailing out from Southhampton is significant in its own way. The start of that never completed trip. The Battle of Portland on 28 February, 1653, is a bit less well known, but it fitted perfectly with the storyline, and in fact it IS the reason the English Channel is CALLED The English Channel. 1066, didn't happen around the same area. That WAS further up the coast. But it meant I could ground the action with the alien vessel in a real, historical period.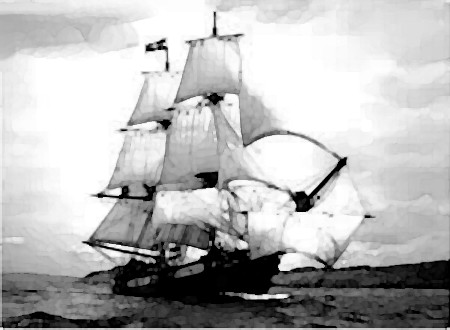 I made the aliens friendly. It was the time storm that was the enemy for them and for the crew of the Halcyon.  That was enough jeopardy for everyone.
Incidentally, the name of the ship in the story, MV Halcyon, comes from the fact that the pride of Square Sail's fleet is the MV Phoenix. Halcyon is also a mythical bird.
And The Doctor telling Brian that he would never get a BAFTA with a film about a time travelling detective called 'Doctor Who???' was a nice little irony since Doctor Who actually GOT a BAFTA for drama serial the week I wrote this story. It was the first time since the series began, so it was almost true.
http://en.wikipedia.org/wiki/Battle_of_Portland
http://en.wikipedia.org/wiki/Battle_of_Normandy
http://en.wikipedia.org/wiki/Spanish_Armada
http://en.wikipedia.org/wiki/Titanic